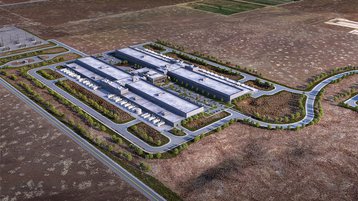 "We're progressing with construction there, but the new data centers that we're building are intended really for future year capacity," CFO Susan Li said in an earnings call. "So they won't come online for a few years."
Pivoting to generative AI will increase Meta's data center costs, Li said. "We do have ongoing general compute and storage needs to support the existing business, but this is an area where we've become much more efficient in terms of capital intensity and are very much focused on continuing to do so over time."
The company also has "core AI investments" such as for "the discovery engine, ranking unconnected organic content, ranking ads."
But generative AI "is an emerging opportunity," which "may represent a significant investment opportunity for us that is earlier on the return curve relative to some of the other AI work that we've done. And it's a little too early to say how this is going to impact our overall capital intensity in the near term."
She added: "We expect capital expenditures to be in the range of $30 billion to $33 billion, unchanged from our prior estimate."
In its quarterly earning report document, Meta said that it was "continuing to assess facilities consolidation and data center restructuring initiatives," and spent some $168 million on restructuring its data center assets in the three months up to March 31, 2023.
For the first quarter, Meta reported revenues of $28.65 billion (up three percent) and a net income of $5.71bn (down 24 percent). The company continues to lay off staff as part of what CEO Mark Zuckerberg has called a "year of efficiency."
Meta in February announced $40 billion in stock buybacks.
More in The Investment & Markets Channel