Meta last year scrapped plans to roll-out its in-house artificial intelligence chip, and instead embraced Nvidia GPUs, Reuters reports.
The company was initially using CPUs for training AI, and the chip for inference, but led to it falling behind on AI development. Shifting to GPUs forced it to redesign its data centers and cancel multiple projects, which DCD first reported last year.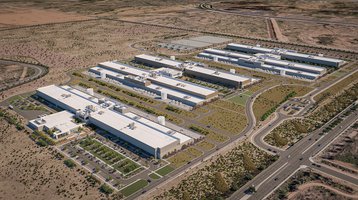 GPUs consume more power and therefore produce more heat. They also need to be located closer together for networking the AI systems. Reuters reports that the new facilities needed 24 to 32 times the networking capacity and new liquid cooling systems.
At the same time, Meta has started working on a new in-house AI chip, capable of both training and inference. It is set for 2025, Reuters reports.
The Information also notes that the corporate vice president of silicon engineering at Microsoft, Jean Boufarhat, will be joining Meta. He will run the Facebook Agile Silicon Team, or FAST, to reinvigorate the company's struggling chip efforts.
FAST is also working on chips for its AR glasses after Meta used Qualcomm for its virtual reality headsets and Ray-Ban smart glasses after earlier internal chip efforts failed.