Menlo Equities has closed an infrastructure fund that will be focused partly on data centers.
The California-based private equity real estate investment firm this week announced the final closing of its latest value-add investment fund, Menlo Realty Partners VI (MRP VI). The fund was oversubscribed with equity capital commitments of $211 million, exceeding the initial fundraising target of $175 million.
MRP VI will primarily target office, R&D, data center, lab, and industrial properties.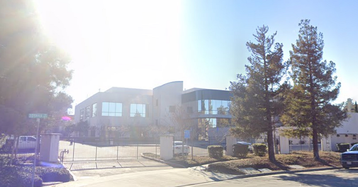 "We believe that the current economic environment will provide compelling acquisition opportunities for MRP VI. Our differentiated investment approach, reputation in the market, and demonstrated track record of generating attractive risk-adjusted returns led to strong investor demand for the fund," said Rick Holmstrom, Founder and Managing Partner of Menlo Equities.
The company said the fund secured commitments from a broad range of limited partners that included family offices, wealth management firms, Registered Investment Advisors, and high-net-worth individuals. MRP VI is the largest value-add fund sponsored by Menlo Equities to date and has approximately $1 billion of acquisition capacity when including co-investment capital and leverage.
According to its portfolio page, Menlo currently owns 11 data centers across the US.
Last year the company sold a Cyxtera data center and Amazon warehouse in the Irvine area of Los Angeles, California to CBRE for $180 million. 2021 also saw the company acquire 10 Digital Realty data centers the colo giant had co-owned with PGIM Real Estate.