Menlo Equities has acquired four Digital Realty data centers in California's Silicon Valley as part of a nine-property deal across the US.
The Mercury News reports that the real estate firm acquired the four Californian facilities for a combined $108.8 million from the data center REIT in partnership with a US pension fund.
"It is absolutely the case that demand is growing for data," said Christopher Chang, a partner with Menlo Equities. "We don't see demand slowing down for data usage and data needs."
"We like the portfolio because many of the assets are fully leased," Chang said. "But we also see the potential for upside opportunities because leases in some buildings are coming up for renewal."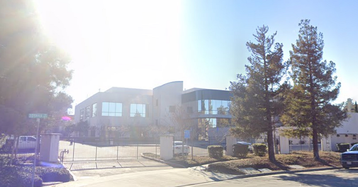 The four Silicon Valley facilities are:
— 4650 Old Ironsides Drive in Santa Clara; a 124,400 sq ft facility operated by Cyxtera, acquired for $35.8 million.
— 4700 Old Ironsides Drive in Santa Clara; a 90,100 sq ft facility operated by Cyxtera, acquired for $28 million.
— 444 Toyama Drive in Sunnyvale; a 42,100 sq ft data center operated by Equinix, acquired for $25.6 million.
— 2950 Zanker Road in San Jose; a 69,700 sq ft data center, acquired for $19.4 million.
The Mercury News says the purchases were part of an overall acquisition of nine data centers in three major regions of the US. The other acquisitions haven't yet been disclosed, but the Real Deal reports them as being in the northern Virginia and the Dallas-Fort Worth areas. DCD has reached out to Menlo and Digital Realty for more information.
At the same time as the property purchases, Wells Fargo Bank reportedly provided affiliates controlled by Menlo Equities with a loan of $210.3 million, according to county records.
Digital Realty acquired 2950 Zanker Road alongside 900 Dorothy Drive in Richardson, Texas for a combined $50 million in 2010. 444 Toyama Drive was acquired alongside 1525 Comstock Street in 2009. Both Ironside Drive properties were acquired in 2013.
444 Toyama Drive, operated by Equinix as SV6, is one of the eight facilities it said it would be exiting at the end of the lease in April 2022. At the time the company said it would be leaving the eight facilities because they "may not meet the future operational, expansion, or sustainability needs of our customers or our corporate standards."
Update: In its Q3 2021 results, Digital Realty noted its existing joint venture with PGIM Real Estate completed the sale of a portfolio of 10 data centers totaling 1.167 million square feet of lettable space in North America for $581 million. This is likely the same portfolio.
PGIM Real Estate owned an 80 percent interest and Digital Realty 20 percent interest in the joint venture; the transaction generated net proceeds of approximately $347 million, of which Digital Realty's share was approximately $85 million, including a $19 million promote fee.
Dgtl Infra has the other data centers of the JV listed as:
— 43790 Devin Shafron Drive (Building E) in Ashburn, Virginia: A 10MW, 152,000 sq ft facility leased to VADATA, Inc. (i.e., Amazon Web Services) as its IAD-13 data center, until May 2021.
— 21551 Beaumeade Circle in Ashburn, Virginia: A 7MW, 153,000 sq ft Equinix-leased facility built in 2012. Leased until December 2023 and offered as DC10 Washington.
— 7505 Mason King Court in Manassas, Virginia: Another VADATA, Inc./AWS facility. 20MW of capacity across 110,000 sq ft offered at IAD-7 and under lease until December 2023.
— 14901 FAA Boulevard in Fort Worth, Texas: Built in 2000 and leased to Cyxtera as its DFW1 Fort Worth data center until February 2022. Has 264,000 sq ft of building interior and 189,000 sq ft of raised floor and offer 25.3MW of UPS capacity across three pods.
— 900 Dorothy Drive in Richardson, Texas: A 56,200 sq ft facility built in 1976 and leased to AT&T.
— 636 Pierce Street in Somerset, New Jersey: An 8MW, 108,000 sq ft facility built in 2001 and leased to the Bank of New York Mellon until April 2023.