Semiconductor company Marvell Technologies has agreed to acquire cloud and Edge networking solutions company Innovium for $1.1 billion.
The all-stock deal would give Marvell a much greater share of the lucrative cloud computing networking chip market, which is growing rapidly in conjunction with the overall shift to cloud.
Marvell will gain $145m in cash from Innovium's balance sheet, meaning an actual net cost to Marvell of $955 million.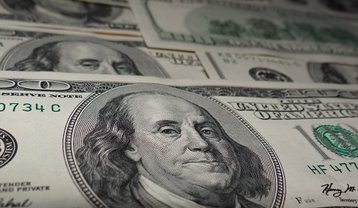 The acquisition ties into Marvell's $10bn purchase of Inphi, which closed in April. That company makes chips that traffic data over fiber-optic cables, something that has proved immensely popular with hyperscale customers.
Innovium, on the other hand, develops chips that form the core of switches themselves - an area dominated by Broadcom.
Marvell hopes to combine Inphi and Innovium's product offerings with its own to grab more market share of the cloud computing networking market. However, cloud companies themselves are also becoming active in the space, with Amazon Web Services reportedly working on custom silicon chips for its network switches following an increasingly strained relationship with Broadcom.
"Innovium has established itself as a strong cloud data center merchant switch silicon provider with a proven platform, and we look forward to working with their talented team who have a strong track record in the industry for delivering multiple generations of highly successful products," Marvell CEO Matt Murphy said.
Privately held Innovium is expected to generate $150 million in revenue in its next fiscal year.
"As we engaged with Marvell, it became clear that our data center optimized portfolio combined with Marvell's scale, leading technology platform and complementary portfolio, can accelerate our growth and vision of delivering breakthrough switch silicon for the cloud and Edge," Innovium founder and CEO Rajiv Khemani said.
"Together, we can deliver a leading Ethernet switch portfolio targeting the most important segments, including cloud-scale data centers, enterprise networks, and 5G."
Khemani will become an advisor to the business when the deal close, something that is expected to happen by the end of calendar 2021.