Marvell Technology has completed its acquisition of Inphi Corporation in a $10 billion deal.
Marvell supplies chips that move data on copper-based cables, but Inphi makes chips that traffic data over fiber-optic cables, something that has proved immensely popular with hyperscale customers.
As part of the deal, Inphi's CEO and president Dr. Ford Tamer has now joined the Board of Directors of Marvell.
For breaking data center news, opinions, and features subscribe to DCD's newsletter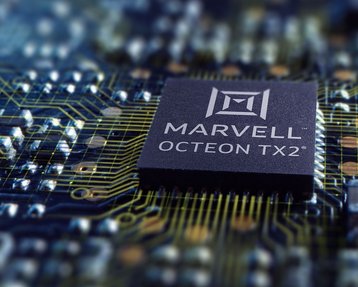 "I am excited to welcome the Inphi team to Marvell and look forward to realizing the tremendous value creation potential of this combination for our customers, employees and shareholders. Together we will have the portfolio, capabilities, and scale to expand Marvell's leadership in its key growth end markets of 5G, Cloud and Automotive," said Matt Murphy, president and CEO of Marvell.
"I am also pleased that we are now organized as a US company and we look forward to continuing to drive innovation in semiconductor technology critical to the nation's data economy."
Inphi had a growing 5G business that will now be merged with Marvell's existing offerings, already bolstered from its 2018 acquisition of Cavium.
The combined business is valued at about $40bn, with Marvell shareholders owning about 83 percent of the business and Inphi shareholders owning about 17 percent.
To fund the deal, Marvell loaded up on $4bn of debt from JPMorgan Chase & Co.
"Inphi's technologies are at the heart of cloud data center networks and they continue to extend their leadership with innovative new products, including 400G data center interconnect optical modules, which leverage their unique silicon photonics and DSP technologies," Murphy said.