Mapletree Industrial Trust (MIT) has sold an Equinix-occupied data center in Singapore to the colocation company.
In its most recent quarterly results, the Singaporean firm said it had divested 26A Ayer Rajah Crescent to Equinix for a sale price of S$125 million (US$92.7m).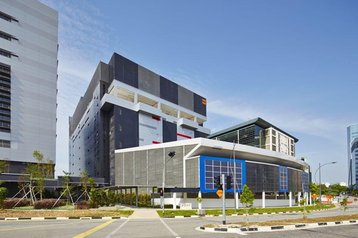 The 384,802 sq ft (35,750 sqm) facility, known as SG3 is a built-to-suit seven-story data center developed by MIT for Equinix in January 2015.
Equinix announced the third and final phase of development had been completed in late 2018. The data center, located adjacent to the company's SG1 site, offers 178,600 sq ft (16,600 sqm) of colocation space.
MIT said Equinix had exercised its option to buy the facility, with the deal completed in June 2021. The company noted that 26A Ayer Rajah Crescent is the only property in its portfolio with an option for the tenant to purchase the facility.
The company said it had made net divestment gains of S$15.7 million (US$11.6m) through the sale of the facility, which it said would be distributed over eight quarters from 2QFY21/22.
Equinix opened its fifth data center in Singapore in August. SG5, a nine-story facility located at Tanjong Kling, is the tallest data center in the city-state until Facebook's $1 billion, 11-story data center is ready in 2022.
As DCD reported in 2019, concerns over the carbon footprint of data centers in Singapore have led to an "implicit" moratorium on new data centers until 2021. Apart from SPH and Keppel's joint venture announced earlier this year, there had been no new data centers announced. SG5 is one of the final few pre-moratorium data centers to come online.