Lendlease selects Google Cloud as its primary cloud provider.
Though it has a $1 billion data center fund and is in the midst of developing a $600 million hyperscale facility in Japan, the Australian property company intends to move its infrastructure to the cloud and exit all eight of its own on-premises data centers across four continents by 2022.
As reported by ITNews, GCP will become the sole cloud service provider for the property developer by 2022, with its core enterprise systems being re-platformed to run in the cloud.
Update: Lendlease contacted DCD to reaffirm that while it is moving its own infrastructure off-premise, it will still be investing and developing data center facilities.
"Our recent announcement regarding our new partnership with Google Cloud included reference to the gradual transfer of our own data held in data centers to cloud technology by 2022. This is unrelated to our Lendlease Data Centre Partners (LLDCP) fund, which announced its first development in Japan in August. We are not exiting the data center sector as an investor or developer," the company said in a statement.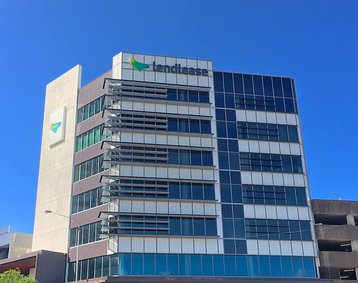 "With Google Cloud as the foundation for its digital transformation strategy, Lendlease will move to the cloud by migrating its mission-critical enterprise workloads, including its data-intense CAD platforms, in-house project excellence platform, Oli, and its Oracle-based eFinance system," the company said in a statement.
"By running on the cleanest cloud in the industry, Lendlease will gain increased efficiency, lower its environmental footprint, and be able to offer its clients greater information about the lifecycle of building projects," Google Cloud Australia and New Zealand VP Alister Dias added.
Lendlease confirmed to DCD the eight data centers it is leaving are neither owned nor managed by the company.
Last June, the two companies announced that Google would power Podium, Lendlease's new property lifecycle platform. The new announcement will see Lendlease integrate additional machine learning and analytics capabilities into Podium.
Google said the partnership would allow the two organizations to "co-innovate" on the development of cloud-based building solutions to achieve sustainability goals.
Lendlease is headquartered in Barangaroo, New South Wales. Google opened its first Australian Cloud region in Sydney in 2017 before launching a second region in the country in Melbourne in July.
Through its Lendlease Data Centre Partners (LLDCP) joint venture, Lendlease is developing a 60,000 sq m (645,800 sq ft) data center outside Greater Tokyo due for operation in 2024. The development will be one of the largest in Japan, and close to half of the site has reportedly already been pre-leased.