Belgian data center firm LCL is deploying more solar panels at one of its data centers.
The company this month said it plans to expand its solar panel park at the LCL Wallonia One site in Gembloux.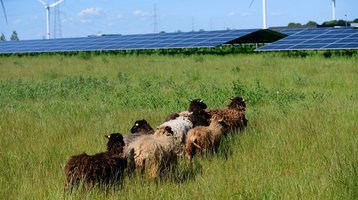 Over the next few months will be adding 1,300 photovoltaic panels to the 2,000 already deployed, enabling LCL to produce an extra 10 percent of its own energy needs.
"With this extension, LCL Data Centers comes one step closer to the next generation of data centers. In future we want to be a key player in the electrical grid with local production of green energy, storage of our production, and its consumption at the best time," noted Nicolas Coppée, Manager of LCL Wallonia One data center.
When LCL Data Centers took over the site from Engie in 2021, it already had a one-hectare solar park. This included 2,000 solar panels, capable of producing around 1 MW of electricity. The 1,300 extra panels will take the site's generating capacity to 1.6MW.
Laurens van Reijen, Managing Director of LCL Data Centers, added: "By expanding the solar panels park at LCL Wallonia One, we will use even more green energy. This will help us become more sustainable in the near and long term. We also want to encourage our suppliers and other companies in the industry to make greater use of green energy, as this is one of the only ways we can work together for a more sustainable world."
LCL Data Centers has pledged to be carbon-neutral by 2030, for all its data centers.
Belgian telecommunications minister Petra De Sutter this month visited LCL's data center in Gembloux and said: "The LCL data center in Gembloux is one of our country's most sustainable. Its solar panel park produces green electricity that partly covers its own needs. Practically speaking, this means investing in renewable energy. The more parties invest in it, whether for their own use or for sale to third parties, the faster we will make our companies sustainable. So I'm delighted with LCL's decision to extend its solar park.
LCL began in 2002 when CEO Laurens van Reijen acquired a former Ebone data center in Diegem, and operated it under the name LCL Telehousing. Today the company operates five locations including Brussels, Antwerp, and Gembloux.