US-based developer Last Energy has announced a deal to sell 24 small modular nuclear reactors (SMRs) to UK customers, following nuclear plans announced in the British government's budget last week.
Last is proposing to build pressurized water reactors (PWRs) each of which will deliver 20MW of power and cost $100 million ($78m), and is one of several companies responding to Chancellor Jeremy Hunt's ringing endorsement of nuclear power in his budget. Hunt announced plans to spend up to £20 billion over 20 years building nuclear power to cover up to a quarter of the country's electricity consumption. Hunt launched a new nuclear delivery body "Great British Nuclear," a competition for reactor projects and a consultation on whether to classify nuclear power as "sustainable."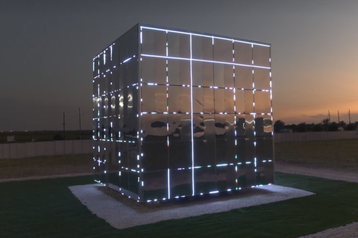 The UK nuclear strategy includes large projects such as the 2.3 GW Hinkley Point C, which tend to suffer from delays, cost overruns, and lengthy planning arguments. Hinkley Point C was supposed to be running by 2020 and is now not expected to be an operational unit after 2027. Meanwhile, its cost has climbed steadily, doubling from a 2016 forecast of £16 billion to a current estimate of more than £32 billion. Sizewell C in Suffolk is due to open in the early 2030s, costing between £20bn and £35bn, to deliver 3.2MW.
Companies offering SMRs claim they can do better, with reactors that are put together more quickly, from standardized parts that are made in factories, and which can be pre-approved as they are a standard design.
SMR companies pitching for UK businesses include Newcleo, a London-based startup that has announced plans to raise £900 million to build small lead-cooled fast reactors in the UK. Other firms pitching for money include GE Hitachi Nuclear Energy, GMET Nuclear, Holtec Britain, UK Atomics,.and a partnership between Cavendish Nuclear and X-Energy
The other potential nuclear provider is Rolls-Royce, whose SMR unit (using proven pressurized water reactor technology) is the only one that is already submitted for the UK's nuclear regulatory process. Rolls-Royce's 470MW SMRs are expected to cost around £1.8 billion each and be ready within four to seven years. On those promises, five Rolls-Royce SMRs would equal Hinkley Point C, at one-quarter the cost.
Rolls-Royce has argued that large data centers might help fund the installation of SMRs, through power purchase agreements. Few data center operators have suggested operating their own nuclear energy source, though Jon Karlung of Bahnhof in Sweden has toyed with the idea for a Stockholm data center.
Like Rolls-Royce, Last Energy also uses PWR technology, but with smaller 20MW reactors. The company will install a cube-shaped reactor vessel underground, and bolt together supporting equipment in shipping container-sized units above ground. The reactor is built from steel rather than concrete, by firms with a pedigree in oil infrastructure, and designed to be used for six years only, after which time the reactor core is stabilized and left in place.
Last has had $24 million in investment, and sold ten of these units to Poland, with the first due to come onstream in 2025. Under Last's business model, the company owns the reactors and sells the power to the country where they are located, under long-term contracts designed to insulate customers from any cost overruns.
The company's CEO Bret Kugelmass only got into the nuclear industry in 2018, using his own podcast series "Titans of Nuclear" to conduct interviews and explore the industry.
Bad news for NuScale
The unpredictable costs of nuclear have stung another US pioneer. NuScale, which received regulatory approval in January for its Voygr design, is the first SMR to get final approval from the Nuclear Regulatory Commission (NRC) for deployment in the US.
At the same time as it announced approval, however, NuScale that the cost of its systems has expanded, so it now expects to deliver electricity at $90 per MWh, instead of the $55/MWh it initially promised.
That's significant because, despite receiving $4.2 billion in subsidies, NuScale is now promising electricity which is much more expensive than that from renewable sources such as solar and wind. Without funding from the Inflation Reduction Act and previous government schemes, NuScale's power would be around $120/MWh, according to Utility Dive.