South Korea's KT Corp. has acquired Epsilon Telecommunications.
The Singapore-headquartered communications firm offers routing, cloud on-ramp, networking, and peering services, and operates three data centers across the UK, US, and Singapore. It has 260 PoPs (Point of Presence) across over 41 cities in 20 countries.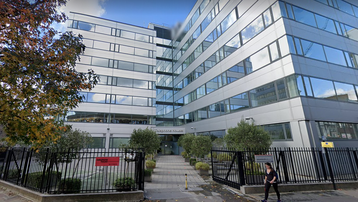 KT acquired 100 percent of the company from Malaysia-based Kuok Group for $145 million (KRW 170bn). Following the acquisition, KT will Corp control 58 percent of Epsilon while the remaining 42 percent will be held by the private equity arm of Daishin Securities.
"We are excited to announce the acquisition of Epsilon and welcome the team to the KT family of businesses. Epsilon provides mission-critical networking for global digital transformation and maximizing the value of cloud for enterprise customers. It has a tremendous mix of technology, teams and innovation that are directly aligned with KT's vision for enabling enterprises with digital platforms," said Hyeonmo Ku, CEO at KT Corp. "Epsilon provides great value with its Infiny platform and global network, which offers customers an agile approach to global networking. Both companies share a vision for global digital transformation and the power that digital platforms have to change industries."
Founded in 2003 in London, Epsilon operates the 11,000 sq ft (1,000 sqm), 295-rack Telephone House in the city. In the US it occupies 8,000 sq ft (743 sqm) and 100 racks within the 60 Hudson carrier hotel in New York; In Singapore's New Tech Park the company offers 500 racks across 12,900 sq ft (1,200 sqm).
"The acquisition of Epsilon by KT is a great milestone on our company's journey and recognition of the hard work of our teams across the globe. The timing is right to support Epsilon with new resources and the backing of a world-leader in telecommunications. We look forward to continuing to grow Epsilon and provide innovative solutions and experiences for our new and existing customers across the globe," said Michel Robert, CEO of Epsilon Telecommunications. "The acquisition is a logical next step for both businesses and a fantastic opportunity for customers, partners, and internal teams."
KT Corp. opened a new data center – the company's 14th – in the Guro area of Seoul in May. The facility – leased from local colo provider Dreammark One – can accommodate 335 racks. The company opened its 13th facility, known as KT DX IDC Yongsan, in Seoul last year. The seven-story building has six underground floors that have a total space of 48,000 sq m (516,600 sq ft).