Kotak Mahindra Bank is to invest in Indian data center firm Sify to fund its data center expansion ambitions.
The Kotak Special Situations Fund (KSSF), managed by Kotak Investment Advisors Limited (KIAL), will invest R1,000 crore ($135 million) in Sify Infinit Spaces Limited (SISL), a wholly-owned subsidiary of Sify.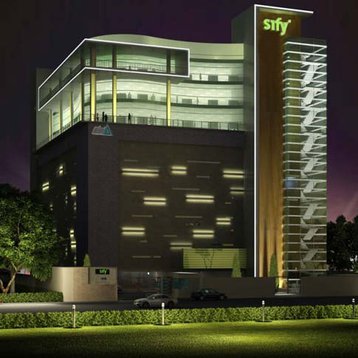 The investment will be in the form of Compulsorily Convertible Debentures, which will convert into equity based on the operational performance of SISL over a specified reference period.
"We are delighted to partner with Sify to build out the data center capacity in India and contribute to the goal of a digitally savvy India, based on the strength of Sify's entrepreneurial capabilities and experienced management team," said Srini Sriniwasan, managing director, Kotak Investment Advisors Limited.
Sify operates 10 data centers across India totaling around 70MW. The funds will be used to develop new facilities in Mumbai, Noida, Chennai, Bangalore, and Hyderabad. It will also be invested in renewable energy requirements for both operational and planned data centers.
MP Vijay Kumar, Chief Financial Officer, Sify added: "The KSSF partnership will give us access to long-term capital, beyond the present investment. We will, as always, be prudent in our business judgments and build facilities close to assessment of customer demand and in a modular way, deploying the latest and most cost-effective technologies for both design and operations."
Part of the Kotak Mahindra Bank (Kotak), KIAL was set up in early 2005 and invests in alternative assets. It has so far invested $4.9 billion across different asset classes. KSSF is a $1 billion fund managed by KIAL.
"We are delighted to partner with KSSF as a part of this journey to build world-class data center facilities for our customers to benefit from the large-scale digital transformation of India," said Raju Vegesna, Chairman and Managing Director, Sify.
In September Sify announced plans to more than double its data center footprint in the country over the next few years and add 200MW in the next 4 years.
Eshwar Karra, CEO-Kotak Special Situations Fund, Kotak Investment Advisors Limited added: "Our investment in SIS is in line with our strategy of providing capital to unique India opportunities that require flexible and customized capital solutions, which enables us to grow with our partners and participate in their success while providing value-added support and opportunistic capital in size and scale."