KKR is said to be considering a bid for Telecom Italia's (TIM) network but wants the Italian government to be a partner in any potential deal.
The US investment firm is reportedly in talks with Italian officials, according to Bloomberg, which cited a source familiar with the matter.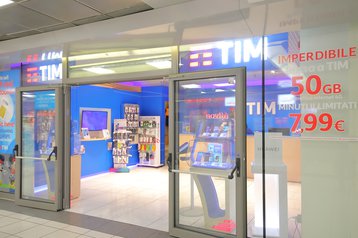 KKR appears to only be interested in making an offer for TIM's fiber infrastructure as long as Prime Minister Giorgia Meloni's government is involved as part of a joint venture.
In recent months there's been strong intent from the Italian government to take TIM under state control, with the Meloni's Brothers of Italy party outlining this intention before their election victory.
Last month, Italy's Industry Minister Adolfo Urso said "We need the network to be under public control," while also calling the 1997 privatization of the telco a "mistake."
KKR already owns a minority stake in TIM's fiber copper unit, valued at around €2 billion ($2.1bn), and has even seen a bid of €10.8 billion ($12bn at the time) for the entirety of TIM knocked back by the company last year.
But cash-strapped TIM has struggled to find a resolution to its woes, with the company looking likely at one point to merge with state-backed rival OpenFiber to create a champion broadband player. That was at least the goal of the Italian state lender Cassa Depositi e Prestiti (CDP).
A planned bid by CDP was put on hold late last month, as the CDP was set to submit a non-binding offer for TIM's grid. CDP owns a 10 percent share in TIM and controls OpenFiber, and was said to be mulling over a potential bid of between €15 billion ($15bn) to €18 billion ($18bn).
But interest in TIM isn't just from KKR, with Reuters noting that French telecoms company Iliad is also keen, along with Poste Italiane. The two companies have reportedly been in contact with TIM as potential investors.
TIM is reportedly €30 billion ($30bn) in debt. Advisors to TIM evaluate the company's worth at close to €20 billion ($20bn), with €30 billion ($30bn) in debt, although Vivendi SE, which is the top shareholder in TIM, wants closer to €30 billion ($30bn).