The outcome of struggling operator Telecom Italia (TIM) remains undecided following recent discussions with the Italian government.
Italy is keen to have a plan in place by the end of the year, notes Reuters, but a planned bid from state lender Cassa Depositi e Prestiti (CDP) has been put on hold.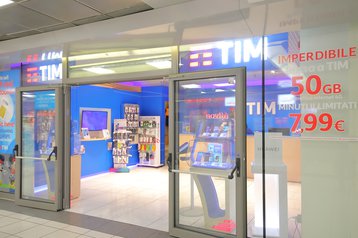 The CDP's offer included plans to combine TIM's network assets with Open Fiber to create a unified broadband company, however the deadline for the CDP to submit an offer expires tomorrow (November 30).
Reuters reports that Rome will start talks to set out by December 31 the "best viable market solutions", in order to maximize the interests of the country, the companies, and their shareholders and stakeholders, quoting Industry Minister Adolfo Urso and cabinet undersecretary Alessio Butti.
There's been a keen interest from the Italian government to take TIM under state control in recent months, with the Prime Minister Giorgia Meloni's Brothers of Italy party outlining this intention prior to their election victory.
Meloni is reported to have put the CDP's bid on hold, while Butti has been critical of CDP's plans for TIM. He's instead called for CDP to take over the company and then sell its service operations, including its Brazilian unit. Urso, meanwhile, recently called the 1997 privatization of the telco a "mistake."
TIM is expected to meet tomorrow to discuss the governance issues. Advisors to TIM, which has over 30 million customers in Italy, evaluate the company's worth at close to €20 billion ($20.75bn), with €30 billion ($31bn) in debt.