Khazna Data Centers has signed a new agreement with China's GDS to jointly develop data centers.
The UAE-based wholesale firm has signed a memorandum of understating (MoU) with GDS IDC Services Ptc. Ltd. (GDS) to discuss how to collaborate on cooperation and development of wholesale data centers across Greater China, Asia-Pacific, and the Middle East regions.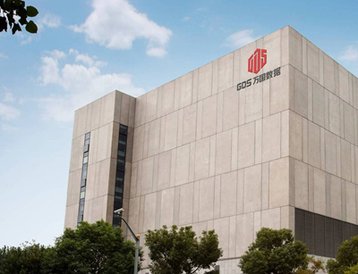 The companies said the cooperation is intended to provide a framework for joint activities between Khazna Data Centers and GDS to 'support the strategic development of digital infrastructure and explore potential partnerships to establish data center projects' in various markets and regions including Greater China.
Hassan Alnaqbi, CEO of Khazna Data Centers, said: "The combined skill set between Khazna Data Centers and GDS will spark development by attracting investments and allow to build and operate data centers across new ventured markets. Our potential partnership with GDS shall open new avenues in the Asia market. We are excited for this new journey across the pond."
William Huang, CEO of GDS, added: "With our partnership with Khazna Data Centers, we adhere to support the exponential growth in demand for information technology and telecommunications infrastructure and drive the ultimate customer experience across Greater China, Asia, and the Middle East."
Founded in 2012, Etisalat Group and G42 announced plans to combine their data center portfolios under the Khazna brand in October 2021. Once the merger and construction of planned facilities are complete, Khazna will operate a total of fourteen data centers.
Founded in the early 2000s, GDS operates dozens of data centers across Shanghai, Beijing, Shenzhen, Guangzhou, Chengdu, and Hong Kong. It is also developing facilities at YTL's new campus as well as the Nusajaya Tech Park, both in Johor, Malaysia.
In recent months it has been linked to possible acquisitions of ChinData and GLP, though has seemingly cooled on the latter.