Blackwells Capital LLC, a long-term shareholder in African telecoms company IHS Holdings, has demanded the immediate replacement of IHS chairman and CEO Sam Darwish.
In a statement, the investment firm also called for a reconstitution of the company's board of directors, following the company's recent poor performance.
It follows last week's announcement that IHS Towers has lost its contract with MTN Nigeria to rival tower company American Tower.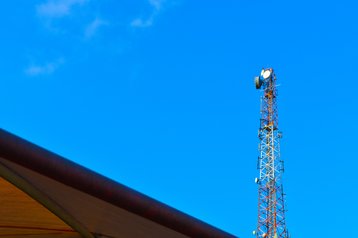 That appears to be the final straw for New York-based Blackwells, prompting its chief investment officer Jason Aintabi to unleash a scathing assessment of the CEO, its board, and the company's current performance.
"Since IHS' initial public offering nearly two years ago, we have observed large-scale governance, operational, and strategic failings which continue to impact the value of our investment. In past communications, we have called for CEO and chair Sam Darwish to step down, while voicing our serious concerns with an inept Board kowtowing to his whims," said Aintabi.
"Even the most basic suggestions have been met with resistance, despite the Company's share price dropping nearly 82 percent to date and a growing wave of unaffiliated shareholders voicing their concerns with the Company's failings."
Aintabi continued, noting the transferring of 2,500 tower contracts from IHS to American Tower, represents how "the state of affairs has grown so dire that IHS' largest investor would rather send business to a direct competitor than support the Company."
He went on to blame the leadership of IHS for the contract loss in Nigeria while noting the tower company reported a $1.25 billion loss in the second quarter.
MTN said last week that it chose American Tower over IHS following the expiry of the existing deal following a review of bids received in a tender to operate the tower assets.