Keppel is developing a data center in Greater Beijing, China.
The Singaporean company this week announced that Keppel Data Centre Fund II LP (KDCF II) has entered into a strategic partnership with Heying, a wholly-owned subsidiary of Tianjin Zhengxin Group Co., Ltd to jointly develop a greenfield data center in Greater Beijing, China.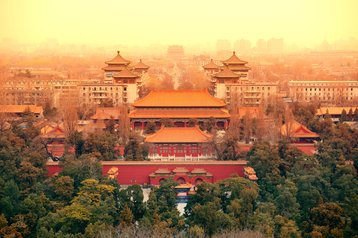 KDCF II, managed by Alpha Investment Partners Limited (Alpha), which is the private fund management arm of Keppel Capital, will acquire a majority stake in Huailai Data Centre and jointly develop the property with Heying.
Located in Huailai County, Hebei Province, the Huailai Data Centre is situated on a 3.3-hectare land plot that forms part of a larger data center campus spanning 29.7 hectares.
Development is taking place in phases. When fully developed by the end of Q1 2023, Huailai Data Centre will have an expected gross floor area of 678,807 sq ft (63,000 sqm) with capacity for more than 5,700 high-density racks. The total development cost of the project is approximately RMB 1.4 billion ($207.7 million)
Alvin Mah, CEO of Alpha, said: "We are pleased to partner with Heying to enter into one of China's largest data centre hubs. Demand for data centers in China has been resilient, attracting strong investor interest. Keppel Data Centre Fund II LP is well-positioned to seize investment opportunities in this growing sector as we are able to collaborate with the wider Keppel Group to provide robust and reliable data center solutions."
Wong Wai Meng, CEO of Keppel Data Centres, added: "Keppel Data Centres' strategy to work with strong experienced partners and in collaboration with Keppel Capital, enables us to harness synergies and scale up swiftly in developing and operating high quality data centres in our key growth markets. This has helped place Keppel Data Centres in pole position to meet the requirements of cloud service providers, hyperscalers, and technology firms in one of the world's fastest-growing markets, building on our strong data center development and operational track record."
Huailai Data Centre will be Keppel's sixth project in China's data center market since entering it in 2020. This week's deal expands Keppel's mainland China portfolio to 1.5 million sq ft (139,350 sqm) with ~140MW of power capacity.
In April Keppel opened the Huizhou Data Centre, a greenfield data center located in the Tonghu Smart City in Huizhou, Guangdong Province. The 486,700 sq ft facility (45,215 sqm) has capacity for more than 6,000 racks; it is expandable up to 1,024,900 sq ft (95,215 sqm) and has a 'major telecommunications company' as an anchor customer.
Keppel also expects its Greater Shanghai Data Centre under KDCF II to be ready for service by Q1 2023. The facility will hold up to 3,000 racks across 323,684 sq ft (30,070 sqm) and is fitted with liquid cooling technologies catering mainly to financial and banking customers.
Keppel DC REIT acquired two data centers in Guangdong last month. Keppel DC REIT acquired its first Chinese data center, also from Bluesea, in July 2021.