KKR and the Italian government have signed a Memorandum of Understanding (MoU), which could see the Italian state take up to a 20 percent stake in Telecom Italia's (TIM) landline grid assets.
The MoU was signed towards the end of last week, with KKR in exclusive discussions with debt-ridden TIM over the acquisition of NetCo, a venture made up of TIM's fixed domestic access grid and submarine cable unit Sparkle.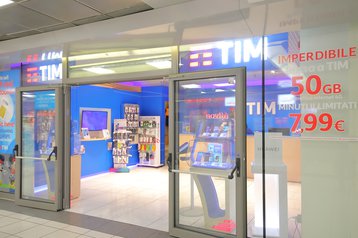 TIM has been trying to spin off its grid assets since 2021, while US investment fund KKR has held a long-term interest in the assets.
KKR submitted a non-binding offer to buy Telecom Italia's (TIM) fixed network assets, with the bid valuing these assets at €20 billion ($21.84bn) earlier this year.
Another offer was reportedly submitted in June by KKR, this time in the region of €23 billion ($25.1bn), which prompted the two parties to open negotiations.
Reuters reports that KKR has until September to make a binding offer on TIM's grid assets.
The publication notes that Italian infrastructure fund F2I is also set to invest in NetCo, so that the combined stake in Italian hands could reach around 30 percent, a source with knowledge of the matter said.
TIM's network is Italy's main telecommunications infrastructure, however, the company has been crippled with debt in the last few years, and is currently in net debt of €26 billion ($28.6bn).
French company Vivendi, which is another significant investor in TIM with a stake of close to 24 percent, could provide an additional hurdle to the deal's completion as it notes that the deal undervalues the assets.
Vivendi argues that the valuation of TIM's network grid is closer to €30 billion ($32.75bn).
KKR has previously been keen to work with Italian Prime Minister Giorgia Meloni's government to secure a deal for TIM's fixed network. Meloni's political party has considered bringing the company under state control.
Meanwhile, Italian state lender Cassa Depositi e Prestiti (CDP) had been hopeful of merging TIM with state-backed rival OpenFiber.