Israeli firm Shonfeld Engineering is reportedly seeking to sell a stake in its data center unit.
Globes reports the company, owned by Yossi Shonfeld, has hired Jefferies Group investment bank to handle negotiations for the sale of 20-30 percent of its Shonfeld Data Services (SDS) unit.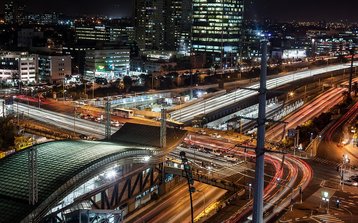 The deal could value SDS at $3.6 billion.
Globes reports Shonfeld would like to retain control of the company while also receiving between $700 million and $1 billion in cash.
Talks are ongoing with companies from several countries, with European infrastructure and telecom operators reportedly interested in buying the stake.
SDS has little online presence, and operates four data centers in Israel, with a fifth in construction in Beit Yehoshua which is set to host Google.
The company's largest facility is located in the Ligad industrial zone in Modi'in and counts Google and Microsoft as tenants. The facility, built around 2021/2022, was reportedly Shonfeld's first data center project after previously focusing on logistics facilities.
A number of Israeli-owned data center firms have been sold recently. Serverfarm, which was owned by the Papouchado family's Red Sea Group, was recently acquired by Manulife Investment Management.
The Azrieli Group recently sold its stake in Compass Datacenters to Brookfield and Ontario Teachers' Plan. The real estate company also owns Nordic operator Green Mountain.
Last year the Livnat family sold a 49 percent stake in local data center firm MedOne to US private equity firm Berkshire Partners. The company operates four facilities across the country, with seven more in development.