US private investment firm Berkshire Partners has led a coalition to acquire 49 percent of MedOne.
MedOne operates over 25,000 square meters (270,000 sq ft) of data center space across four underground sites in Israel.
Investment also came from the van Rooyen Group, a family investment group led by the former CEO of Cologix, Grant van Rooyen.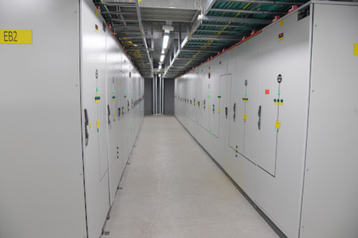 "As a company that has been leading the Israeli data center market for the past 22 years, this is a significant milestone, which will enable us to expand our services to even more Israeli and multinational companies as well as to accelerate our in-process expansion facility development," Ronnie Sadeh, CEO of MedOne, said.
"We will also continue to provide high-quality services to our customers and to invest in our best-in-class talent, technology, and data center architecture".
Shay Livnat, chairman of MedOne, added: "This transaction represents a new future for the amazing team at MedOne, and we are excited to all partner together on the company's continued growth and success across Israel and the Middle East."
The chairman is part of the Livnat family, one of the richest in the country, which used to fully-own the company. Relative Limor Livnat was the Minister of Communications from 1996 to 1999.
MedOne is building a 10MW data center next to an existing facility at Tirat Carmel, and a 10.5MW site in Ramla. Along with a third which is still in the planning stage, the new data centers will triple the company's capacity.