Information storage and data center company Iron Mountain has signed a 6MW prelease with an undisclosed US-based Fortune 100 customer for its AZP-2 data center.
The lease at the Phoenix, Arizona, data center is expected to start in the third quarter of 2021.
Arizonan anchor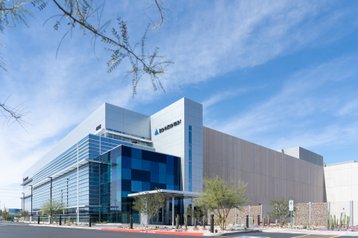 AZP-2 will span more than 530,000 gross square feet (49,000 sq m), and offer 48MW of total IT capacity at full build out. The facility connects to the existing 47MW offered by AZP-1 in Phoenix and AZS-1 in Scottsdale.
Once the facility is completed, Iron Mountain expects to continue to build on the 40-acre campus.
The company said the site has the capacity to support more than 100MW of IT load when fully developed. The facility will be powered by renewable energy (via PPAs), as part of the company's pledge to use 100 percent renewable energy in the US.
"We are pleased to add a new strategic anchor customer to AZP-2, while providing our customer with a secure, reliable and high-performance data center solution," said Michael DeVito, SVP of global sales and marketing at Iron Mountain's data center division.
"This announcement further solidifies our strong market position, differentiated product offering, and most importantly our ability to serve as a strategic partner to the world's largest companies."
Iron Mountain currently operates 15 data centers across 13 markets and three continents.