IonQ's Aria quantum system is now available via the Microsoft Azure Quantum platform.
IonQ, founded in 2015 and based in College Park Maryland, generates quantum computers that are available through the cloud and direct API access.
Aria is the second IonQ system to become available via Azure Quantum, after the introduction of Harmony in 2019. The new system boasts an algorithmic qubit (#AQ) count of 23, which could enable the quicker development of quantum simulations and algorithms.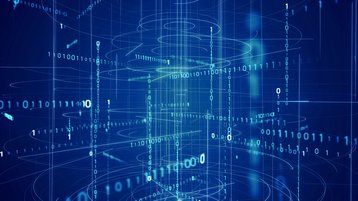 "Having IonQ Aria be available to Azure Quantum customers is exciting, as it aligns with our original goal of making quantum accessible and affordable at scale," said Peter Chapman, CEO, and president of IonQ.
"IonQ Aria joining IonQ Harmony on the Azure Quantum platform ensures that enterprise customers and research institutions have a choice when it comes to selecting which quantum system is best suited for their specific needs."
Quantum computing describes computations that rely on the laws of quantum mechanics, including superposition, interference, and entanglement, in order to solve problems that are too complex for normal computers.
IonQ said select customers have already begun using the Aria system to develop algorithms for risk mitigation in finance and to model chemical reactions within EV batteries.
IonQ Aria is available via a monthly subscription service to the Azure Quantum platform, as is IonQ Harmony.
Dr. Krysta Svore, distinguished engineer for Azure Quantum at Microsoft, said: "The availability of IonQ Aria and IonQ Harmony offers customers even more choice when it comes to selecting the right quantum hardware for their specific needs."
Earlier this year, IonQ announced an upcoming quantum computer, IonQ Forte, the company's first software-configurable computer which is expected to be available for customers in early 2023. The Forte quantum computer sports 32-qubits, and uses acousto-optic deflector technology to direct laser beams that drive quantum gates towards individual ions.
While Aria is currently only available via Microsoft Azure's quantum platform, its older sister machine Harmony can be accessed via Azure, Google Cloud, and AWS.