Interxion, the European arm of Digital Realty, is sponsoring a new afforestation project in Palencia, Spain.
Unlike reforestation, which is about replacing lost trees, Afforestation is planting new trees and seeds in areas that weren't previously wooded.
The data center firm has worked with Reforestum on an afforestation project north of Palencia, in the Calahorra de Boedo area and will plant 24 hectares of trees on the site.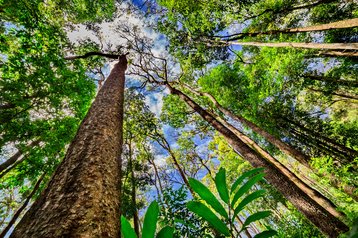 Interxion previously worked with Reforestum for a similar project in Picos de Europa, where the company acquired rights to a plantation of approximately 5 hectares.
The company has also collaborated with International Cooperation and Living Territories in the replanting of native specimens in Miraflores de la Sierra and in Pozuelo de Alarcón (Colada del Arroyo) in Madrid. It has also previously said it was supporting a reforestation program called Reforest'Action to support two reforestation sites in France.
Other data center operators suporting reforestation or afforestation include QTS, which is working with American Forest on reforestation projects in the US, saying it will plant one tree per month for every 100 kilowatt (kW) customer agreement. In the Philippines, Converge ICT Solutions recently signed a memorandum of agreement (MOA) with the Aeta community here to adopt a two-hectare land for reforestation near Angeles City.
Interxion is currently developing MAD4, its fourth data center in Madrid. Construction work on the project, which the company said will be the largest data center in Spain, began over the summer.
The company acquired a 3.6-acre land parcel last year. It said at the time the 14,550-square meter plot – less than one kilometer from Interxion's existing Madrid campus – can support up to 34MW of critical IT capacity across more than 35,000 square meters (380,000 sq ft). The company said the facility will be powered by 100 percent renewable energy.
A version of this story appeared on our Spanish edition.