US chip designer and maker Intel said that it would not consider building a huge semiconductor fab in the UK because of its decision to leave the European Union.
Company CEO Pat Gelsinger told the BBC that if it hadn't been for Brexit, Intel "absolutely would have been seeking sites for consideration" in the UK.
"Post-Brexit," however, the company is "looking at EU countries and getting support from the EU."
Intel previously claimed that its European fabs could be worth as much as $95 billion over a decade, but only with the help of generous government incentives.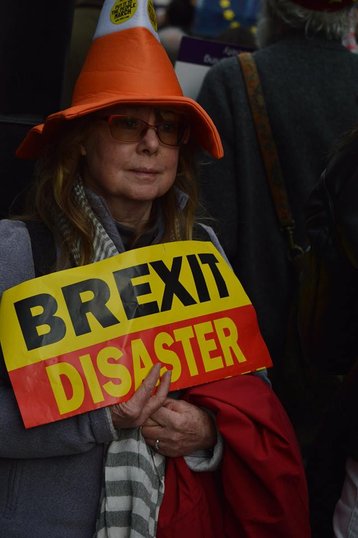 "I have no idea whether we would have had a superior site from the UK," Gelsinger said. "But we now have about 70 proposals for sites across Europe from maybe 10 different countries.
"We're hopeful that we'll get to [an] agreement on a site, as well as support from the EU... before the end of this year."
After announcing the launch of its own foundry business earlier this year, the company has been eyeing locations for new fabs - using the global chip shortage and Western nations' concerns about dwindling domestic production to try to wring out government incentives.
Intel Foundry Services will develop Arm, RISC-V, and even x86 chips for both Intel and others. As part of the March announcement, Intel said that it would pump $20bn into two new fabs in Arizona, also part-funded by state subsidies.
The industry - close to the heart of EU policymakers - has been among the worst hit by the chip shortage. Earlier this month, GM said that it would idle eight factories due to the shortage, something that has happened across the sector for the past 12 months.
At the auto show, executives at Mercedes, VW, and BMW all warned that the supply issues could last until at least 2023.
Supply issues are now an issue that many in the UK are becoming increasingly used to. Global manufacturing and shipping issues have been compounded by Brexit, with shortages in lorry drivers and crop pickers leading to a fuel crisis, and millions of vegetables being left to rot on British farms.