Intel has officially revealed its latest flagship data center microprocessor, and said that it had already shipped about 200,000 test units.
The new 10nm Ice Lake CPU increases the maximum core count from 28 to 40 over previous-gen Cascade Lake, and provides eight channels of DDR4-3200 memory per socket and up to 64 lanes of PCIe Gen4 per socket. Thermal design power of the processor also increased, with the flagship Xeon Platinum 8380 increasing 32 percent to 270W.
It comes in 36 separate SKUs, which increase in complexity and cost.
A significant improvement for Intel's server lineup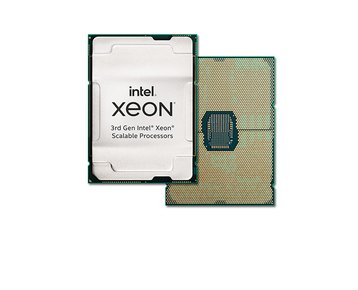 Compared with the prior generation, Intel claims an average 46 percent improvement on popular data center workloads.
The chip line comes after years of delays to Intel's 10nm manufacturing process, which left it far behind rivals.
Ice Lake is still behind AMD's Epyc on integer and floating point multi-threaded metrics, as well as other benchmarks. But Intel was keen to point out where it was ahead, particularly with exclusive features like the AVX-512 extended instruction set, Software Guard Extensions, and Optane DC Persistent Memory.
"Our 3rd Gen Intel Xeon Scalable platform is the most flexible and performant in our history, designed to handle the diversity of workloads from the cloud to the network to the edge," said Navin Shenoy, EVP and GM of the Data Platforms Group at Intel.
"Intel is uniquely positioned with the architecture, design and manufacturing to deliver the breadth of intelligent silicon and solutions our customers demand."