Indian state-owned operator Bharat Sanchar Nigam Limited (BSNL) has ordered $1.83 billion worth of infrastructure equipment and software from IT company Tata Consultancy Services (TCS).
The investment will see BSNL deploy a 4G network across the country.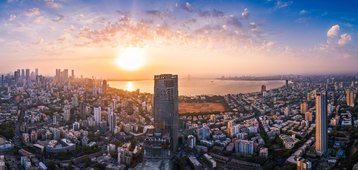 The deal was reported by Reuters, which stated that the order comes as the country's IT services companies grapple with demand uncertainty.
Reuters notes that TCS has been dealing with pressure in its "large deals" segment, which is made up of projects of $1 billion or more, as clients in major markets including the US and Europe delayed decision-making amid a slowing macroeconomic environment.
The transaction reflects a change in strategy from India's government as it's moved to restrict foreign telecom vendors from playing a pivotal role in the country's 4G and 5G modernization projects.
It was reported last year by The Times of India, that the government confirmed only Indian telecoms vendors will be allowed to work on telco's BSNL and MTNL's 4G and 5G projects, as the country wants to reduce dependence on international providers.
Founded in 2000, BSNL is the fourth largest mobile operator in India and has a subscriber base of over 107 million.