Indian Financial Technologies and Allied Services (IFTAS) has awarded an Rs. 169 Crores ($20.46m) contract to Ahluwalia Contracts to build a data center complex in Bhubaneswar, Odisha, India.
The IFTAS is a wholly owned subsidiary of the Reserve Bank of India and provides critical infrastructure services to RBI and other financial institutions.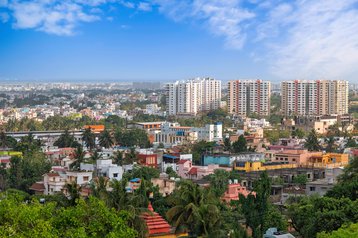 According to a pre-tender report, the construction is planned to be a greenfield data center site and be housed on a 6.12-acre plot in Bhubaneswar, Odisha on the east coast of India. The built-up area of the campus is expected to cover 30,000 sqm (323,000 sq ft).
Consulting will be done by Engineers India Limited.
Bhubaneswar, while not necessarily as popular a location for data center development, is being presented by the Indian government as potential a data center hub, with plans to achieve this by 2025. The government introduced the State Data Center Policy-2022 in April last year which would offer a series of incentives on land, power, capital subsidy, and exemption on state goods and services tax.
Other regions of the country are seeing significant development. Last month, NTT broke ground on a $241.5m campus in Kolkata, and Digital Realty and Brookfield broke ground on a 20MW facility in Chennai.