iM Critical has officially launched its Miami data center in Florida.
The company this week announced the availability of the iM Critical Miami Data Center. The 100,000-square-foot (9,290 sqm) purpose-built building is offering over 60,000 sq ft (5,575 sqm) for colocation and 5MW of power, available today.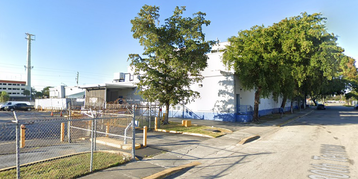 "Our Miami location has the potential to remove many barriers for organizations within this metro, while allowing for unimpeded growth of data center operations — augmented by our intense focus on sustainability initiatives," said Michael Roark, CEO of iM Critical. "These transformative digital offerings are supported by our high-touch service and our team's depth of experience designing, engineering, building, owning and operating data centers. We're thrilled to be bringing this game-changing location to market."
iM recently broke ground on a modular data center campus in Pittsburgh, Pennsylvania. The company announced plans for a 5.4-acre, 10MW campus in April 2022. Phase one of the campus, due Q3 2022, will offer 3MW.
"Our Pittsburgh announcement was a giant step towards showcasing our innovation in the realm of IT infrastructure to respond to demand for high-performance colocation data centers with embedded IT service offerings," added Lenny Chesal, iM's Chief Evangelist. "Our Miami location follows suit and will serve to bring this robust building back to life and generate new opportunities to this historic Little River community. We will be working closely with the South Florida tech scene to grow the expanding ecosystem of startups, fast-growth companies, and dynamic enterprises looking for transformative solutions. I am thrilled to be back in Miami where I started in the data center business in 2000!"
iM representatives have previously told DCD the facility is a former AT&T wire center. Though it doesn't share the location on its site, the facility is likely located at 100 NE 80th Terrace. MSP C3 Complete (formerly C3 Cloud) lists the facility as iM Critical Miami on its website and in October 2021 Biz Journal reported that an affiliate of Florida East Coast Realty (FECR) sold the facility to IM Miami LLC for $15.8 million.
The site was previously known as the Miami Data Vault; according to LinkedIn, at least two former MDV staff members now work for iM Critical. MDV said the facility was a former BellSouth facility, originally built in 1929 further expanded in 1959, and retrofitted by FECR in 1999.
iM is led by Michael Roark, who also leads MK Roark Inc, a design and development firm. He previously founded Interconnect Miami and InterMetro Fiber (now South Reach Networks), as well as FiberMedia (now VxChnge), selling his majority interest in the business in 2010.
iM's subsidiary iM Data Centers provides a number of data center modules in various sizes and configurations.