iM Critical has announced plans for a modular data center campus in Pittsburgh, Pennsylvania.
The company this week said phase one of the 5.4-acre, 10MW campus will offer 3MW and launch in Q3 2022. BizJournal reports the facility is located at 900 Brinton Road in Wilkinsburg.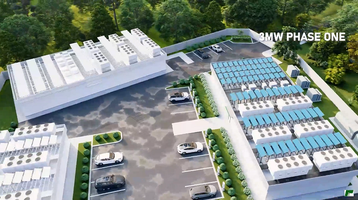 At full build-out, videos suggest the site will comprise three buildings and include on-site solar power and EV charging stations. The company aims to support over 35kW per rack – scaling to 75kW – and target HPC users.
iM is led by Michael Roark, who also leads MK Roark Inc, a design and development firm. He previously founded Interconnect Miami and InterMetro Fiber (now South Reach Networks), as well as FiberMedia (now VxChnge), selling his majority interest in the business in 2010.
"We deliver an enlightened approach to IT infrastructure, providing innovative customer solutions, helping organizations reach beyond today's technology goals for greater ease and future-proofed outcomes," said CEO Roark. "The specialized experience gained by designing, engineering, building, owning and operating data centers for over 25 years inspired and informed our factory-built, fully-integrated modular data centers, which are based on tried-and-true engineering typologies and rapid deployment principles."
iM's subsidiary iM Data Centers provides a number of data center modules in various sizes and configurations.
The company is also developing a campus in Miami, Florida. The company says on its website that the 100,000 sq ft, 10MW Miami location is already live. iM representatives told DCD the facility is a former AT&T wire center offering 50,000 sq ft (4,650 sqm) and 6MW of capacity.