Iliad Group's French mobile brand Free has deployed 5G coverage at Alcatel Submarine Networks' (ASN) site in Calais.
The site which is run by ASN, a subsidiary of Nokia, is claimed to be the largest 5G manufacturing site in Europe.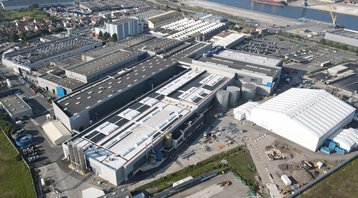 The 50,000 sqm (528,200 sq ft) site has 59 5G access points in total, with 57 of these indoor and two outdoor, and comes two years after the project was first launched by ASN.
According to Iliad, the private 5G infrastructure has allowed for the deployment of an integrated software architecture, which is made up of three platforms (design & industrial engineering, production, and cost management & planning), which now interconnect all of ASN's operations.
In a press release, Iliad revealed that the project combined the expertise of Free Pro and Free Mobile, who worked together to deploy the Nokia Digital Automation Cloud solution.
As for hardware, there's a range of connected devices, such as goggles, tablets, and sensors, which the company says can be used to collect data from the production workshops in real time.
The deployment of the private 5G network is part of an effort from ASN to ramp up the use of digital technology within its business.
Some of the 5G applications already being used at the site include digitized manufacturing procedures, measuring the fill levels of storage containers, energy monitoring, and remote support and maintenance.