IBM has confirmed that a new model of its Z Series mainframes will arrive later this year.
The company said during an earnings call this week that the successor to the z15 mainframe is due to be released sometime after Q2 2022.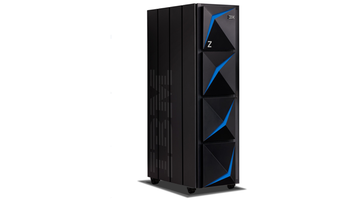 IBM announced its fourth-quarter 2021 earnings results this week, reporting $16.7 billion for the quarter and $57.35bn for the year. Infrastructure (includes Hybrid Infrastructure, Infrastructure Support) reported revenues of $4.4 billion, down 0.2 percent.
During the subsequent earnings call – first reported by the Register – IBM SVP and CFO Jim Kavanaugh said IBM was "entering a mainframe cycle late in the first half [half of this year]."
Details on the new system weren't disclosed. But the company noted sales of the current system had slowed after nearly three years on the market; the company reported IBM Z was down six percent in the Q4 2021 results.
IBM Chairman and CEO Arvind Krishna noted that this is the 11th quarter on the current mainframe model cycle, and the most successful mainframe program the company has had. He reaffirmed the new model will arrive late in the first half/second half of 2022.
As a result of being so late in the cycle, the company does "expect softness on mainframe in the first quarter but not in the remaining quarters" while customers wait for the new model, he said.
IBM launched the z15 in 2019; The Next Platform notes the new system will use IBM's new Telum z16 chip manufactured by Samsung.
Despite the rush to adopt cloud computing, the global mainframe market remains a multi-billion dollar segment as companies still rely on their high throughput and reliability for critical high-volume transactions. Most of the large cloud providers are trying to wean customers off mainframes by launching mainframe modernization and migration services.
More in IT Hardware & Semiconductors