Hurricane Electric has deployed a PoP at ITENOS's FRA 1 data center in Frankfurt, Germany.
The 14,000 sq m (150,000 sq ft) FRA 1 data center is ITENOS's largest data center with links to the German internet exchange, DE-CIX and serves the likes of the European Central Bank and the German stock exchange.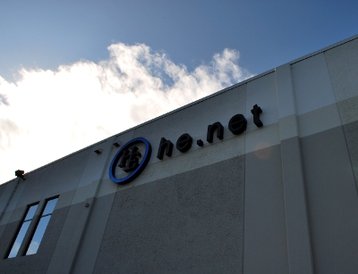 German presence
Users connecting to the data center will have access to high-performance connections to more than 150 carriers and service providers, connecting traffic across central Europe.
The PoP is Hurricane's sixth location in Frankfurt and 12th in Germany. It will provide enterprises in the greater Frankfurt area with improved fault tolerance, load balancing, and congestion management in the delivery of next-gen IP connectivity services.
Mike Leber, president of Hurricane Electric, said: "With our sixth location in Frankfurt, Hurricane Electric stands ready to provide the high-speed IP transit necessary to power Frankfurt's bustling technology ecosystem. Additionally, this new Point of Presence will provide ITENOS's customers and local ISPs with improved access to our robust global network."
Customers of ITENOS in and around Frankfurt can connect to Hurricane through 100GE, 10GE, and GigE ports. Additionally, customers at the facility are able to exchange IP traffic with Hurricane Electric's network.