Huawei veteran Ryan Ding Yun has passed away suddenly at the age of 53.
Ding, who first joined the vendor in 1996, had led Huawei's carrier busines group since 2017.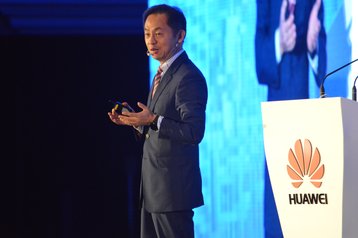 According to an article from South China Morning Post (SCMP), local media outlets reported that Ding, who was an avid long-distance runner, collapsed suddenly after taking part in a 28km run.
In a statement confirming Ding's passing, Huawei said: "It is with deep sadness that we confirm that Mr. Ding Yun, Vice Chairman of the Board of Supervisors of the Company, passed away in the early hours of October 7, 2022, aged 53, due to sudden illness.
"Mr. Ding Yun worked at Huawei for 26 years and made significant contributions to the company's growth and development building deep trust and friendships with customers and partners. We express our deepest condolences to his passing away."
Huawei's carrier business, which was led by Ding, accounted for close to half of Huawei's total revenue for the first half of 2022, with $39.5 billion.
Earlier this year Ding was promoted to president of Huawei's enterprise business group, while he also served as deputy chairman of the supervisory board, and president of the corporate leadership management department.
Ding also worked as product line president, president of the global solution sales department, president of the global marketing department, and president of products & solutions during his tenure at Huawei.
According to SCMP, Ding's last public appearance was during Huawei Connect 2022 last month.