Huawei has rolled out network coverage to the highest point of Mount Kilimanjaro.
It means that climbers can access the Internet while scaling the mountain, as high as 5,985 meters (19,635ft) above sea level, at Uhuru Peak.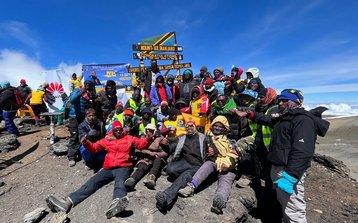 The rollout of Internet connectivity to the peak of the mountain has fallen in line with targets set by the Tanzania Telecommunications Corporation to reach the summit by the end of 2022.
TTC is responsible for deploying the high-speed network on the mountain while using the Chinese vendor's equipment.
In August 2022, telecoms infrastructure was deployed by the TTC as high as 3,720m (12,204ft), covering all rest camps below this altitude.
TTCL's Director General, Eng. Peter Ulanga said, "We worked closely with Huawei during the construction of the network to connect Africa's highest peak. Huawei has provided us with equipment that worked smoothly despite extreme weather conditions."
Mount Kilimanjaro is Africa's highest mountain and reportedly attracts around 50,000 climbers per year.