HPE plans to move its headquarters from San Jose, California, to Houston, Texas.
The news came amidst the company's Q4 2020 report where it reported $7.2bn in revenue - the same as last year - and net earnings of $157m.
Citing the ongoing pandemic, HPE said in May that it planned three years of layoffs, pay cuts, and cost savings. Among the measures taken were real estate moves, including this reduction of space in California.
HPE already employs around 2,600 people in Houston, and operates offices in Austin and Plano.
Low taxes, cheap land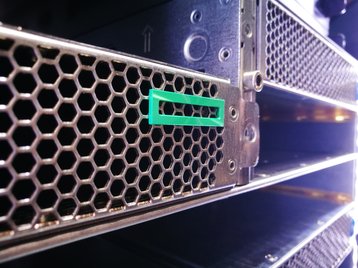 "As we look to the future, our business needs, opportunities for cost savings, and team members' preferences about the future of work, we have decided to relocate HPE's headquarters to the new campus under construction in Spring, Texas, just outside of Houston," HPE CEO Antonio Neri said in a blog post.
"Houston has long been our largest US employment hub, and construction has been underway since the beginning of the year on a new, state-of-the-art campus in the area."
"Houston is also an attractive market for us to recruit and retain talent, and a great place to do business. The most diverse city in America and the fourth-largest, Houston provides the opportunity over time to draw more diverse talent into our ranks – a key priority for HPE as we work to be unconditionally inclusive."
Texas Governor Greg Abbott said in a statement that he was pleased with HPE's decision due to the investment and jobs that will be moving to the Lone Star State, although it is not clear how many jobs will be created as a result.
"Hewlett Packard Enterprise joins more than 50 Fortune 500 companies headquartered in the Lone Star State, including 22 in the Houston area alone," Abbott said. "That is because Texas offers the best business climate in the nation. Our low taxes, high quality of life, top-notch workforce, and tier-one universities create an environment where innovative companies like HPE can flourish."
San Jose will continue to serve as the headquarters of HPE's Aruba division, its storage business, its West Coast territory sales team, GreenLake, and software business.