Hewlett Packard Enterprise (HPE) announced this week that it will be adding additional services to its GreenLake pay-as-you-go IT service.
HPE GreenLake is a pay-as-you-go service that brings cloud computing to enterprises. The company brings its servers to wherever the customer wants and manages the maintenance, while capacity can be increased and decreased as needed via the online platform. The new cloud services are part of the company's 2019 guarantee to provide its entire portfolio as a service by 2022.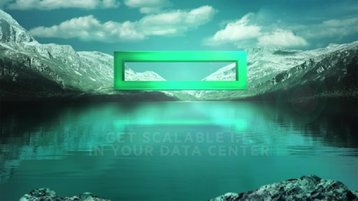 Antonio Neri, president and CEO, said: "Today, at our first in-person HPE Discover since 2019, I am proud to say that not only have we delivered on that commitment, but we have also become a new company in the process.
"HPE GreenLake is now the de-facto platform for hybrid cloud and private cloud, and our industry-leading catalog of cloud services enable organizations to drive data-first modernization for all their workloads, from Edge to cloud. The innovations unveiled today further build on our vision to provide the market with an unmatched platform to unleash innovation and transformation."
The new features offered include a data fabric enabling a single data store with companywide access, a new disaster recovery experience, a developer platform, and a block storage-as-a-service to deliver purpose service tiers that customers can leverage for general-purpose workloads.
At the HPE Discover 2022 event this week, Fidelma Russo, CTO of HPE said of the updated GreenLake platform: "This new service provides a modern cloud experience built on a modular infrastructure. It supports bare-metal deployments, virtual machines, and container workloads from one shared environment. This enables you to run traditional and cloud-native applications at scale without losing your data."
At the same event, CEO Antonio Neri said the platform currently has around 65,000 customers, and 120,000 daily users. Current data on GreenLake's comparative market share is not yet available.