HPE has accelerated its net-zero climate target by ten years, from 2050 to 2040.
The announcement comes from the company's latest Living Progress Report for Fiscal Year 2021, released this week.
According to the progress report, all goals are consistent with the 1.5℃ pathway and have been approved by the Science-Based Target initiative.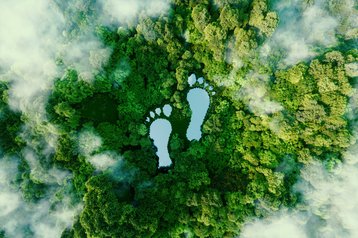 In order to achieve this net-zero goal, the company has added key milestones including pledging to reduce scope 1 and 2 emissions by 70 percent from 2020 levels by 2030. HPE also intends to reduce scope 3 emissions by 42 percent by focusing on the use of sold products, upstream transportation and distribution, and direct supply chain emissions.
By 2040 the company intends to have reduced its global footprint by 90 percent.
The progress report also notes that in 2021, HPE's carbon intensity increased by 9 percent from the previous year, which the company argues is due to a 'shift in sales of different product lines and energy mix of the customers to which they were sold'.
Additional initiatives include requiring all Vice President and above leaders to complete a climate training impact, the aim of which is to create action plans for the organization, and introducing a compensation metric for members of the Executive Committee that ties a portion of variable pay to HPE's management of carbon emissions.
Antonio Neri, president and CEO at HPE, wrote in the progress report: "We don't just help our customers meet their ESG goals, we continue to push ourselves and our entire industry forward by improving upon our own. At HPE, we have a significant responsibility and an intentional, focused plan to help our customers, suppliers and communities successfully transition to a zero-carbon future."
Part of this plan to help customers comes in the form of HPE's transition to its as-a-service product HPE GreenLake, the company's Edge-to-cloud platform. In a press release, the company stated that customers who transition to HPE GreenLake from traditional CapEx models can achieve over a 30 percent reduction in energy costs.
HPE is also committed to the reuse of its technology, with 85 percent of the tech assets taken from customers being reused.
The progress report states that HPE recognizes 'the urgency to minimize our industry's environmental footprint, to build our own capacity to adapt to climate-related risks such as compromised supply chains and infrastructure, and to accelerate solutions that support the transition to a low-carbon and more inclusive economy.'
HPE isn't the only company prioritizing sustainability and ESG goals. Last week it was announced that Microsoft had signed a deal with Eaton to make its data centers power the grid, and digital advertising company PubMatic revealed that its global data centers were now powered by 100 percent renewable energy.