UK high altitude pseudo satellite (HAPS) firm Stratospheric Platforms (SPL) has received investment from Indonesian tower firm PT Profesional Telekomunikasi Indonesia (Protelindo).
Stratospheric Platforms said the strategic partnership and investment will enable the company to explore the development of a HAPS solution to address Indonesia's 'challenging topography' and deliver a telecoms network. The size of the investment wasn't shared.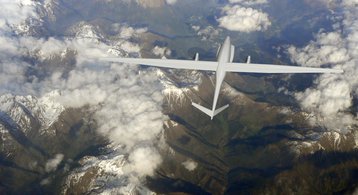 "We are delighted to be working with the Protelindo team as we look forward to building on our recent 5G stratospheric demonstrations and move to our production standard hydrogen-powered aircraft and full-service roll-out," said SPL CEO Richard Deakin.
"We believe SPL's HAPS aircraft can serve as a "tower in the sky" for areas with telecom coverage challenges," added Ferdinandus Aming Santoso, CEO of the Protelindo Group. "This capability is relevant in both developed and emerging markets."
Indonesia comprises more than 17,000 islands and 1.9 million sq km of land area. Established in 2003, Protelindo is the largest telecommunication infrastructure company in Indonesia, owning and operating nearly 30,000 telecommunication tower sites with more than 55,000 tenants and more than 100,000 km of fiber.
Cambridge-based Stratospheric Platforms Limited was founded in 2014, with Deutsche Telekom becoming a major investor in 2016. Once developed, SPL's HAPS unmanned hydrogen-powered aircraft will have the ability to provide direct coverage to users over 15,000 sq km and connection speeds of up to 200 Mbps.
In March 2022, SPL successfully conducted a HAPS 5G trial in Saudi Arabia. The aircraft flew at 45,000 ft and was able to connect to a smartphone. It recently announced plans for a trial in the UK with BT and is working with aircraft manufacturer Britten-Norman.