Data center firm GPX Global Systems is to expand one of its data centers in Cairo, Egypt.
The company this week announced a new investment of EGP 2.7 billion ($87.4m) to expand its Cairo 2 data center which will add an additional 12MW of power and 9,000 sqm to the site.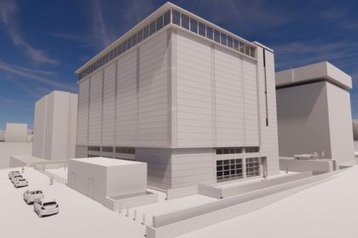 GPX currently operates two facilities in Cairo, the first of which opened in 2007. Cairo 2, launched in 2015, currently spans 3,000 sqm (32,290 sq ft) and 5MW. The expansion will bring GPX's total equipped space in the Cairo market to 12,600 sqm (135,625 sq ft).
Nick Tanzi, president & CEO of GPX Global Systems. said: "GPX is expanding its critical role in supporting the digital transformation of Egypt and its Digital Egypt Strategy. Our company has been operating in Egypt for over 15 years and this new investment supports our strong belief that Egypt is an essential hub for global Internet infrastructure and a vibrant growth market."
Tarek El Gamal, chairman of construction firm Redcon Group, added: "Our involvement in the construction of the GPX Data Center in 2013 has been a significant testimony of our commitment to contributing towards the advancement of the technological sector. We understand the critical role data centers play in today's interconnected world and we are dedicated to fostering innovation and providing construction solutions that meet the ever-evolving demands of the industry."
GPX previously operated two data centers in Mumbai, India, that were sold to Equinix in 2021.
More in Construction & Site Selection