GTT Communications and its subsidiaries are seeking injunctions to stop fishermen trawling near to two of its submarine cables off the coast of Ireland
In the case, GTT COMMUNICATIONS INC & ORS -V- O FLAHERTY & ORS and reported by RTE and the Irish Times, GTT Communications and related entities Hibernia Express Ireland Ltd and Hibernia Atlantic Cable System Limited claim the owners of several fishing vessels have been trawling in the waters near the cables, allegedly posing a high risk of damage to the cables.
For breaking data center news, features, and opinions, subscribe to DCD's newsletter
Fish near my subsea cable, will ya?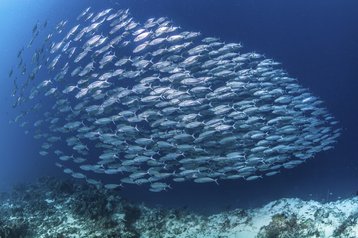 The cable owners seek various Irish High Court orders against Brendan, Denis, James, and John O'Flaherty, the alleged registered owners of several fishing vessels operating out of Kilmore Quay in County Wexford, including an injunction restraining them from trawling or dropping anchor or interfering with the seabed within 1km of the cables in question.
GTT says Segment D of the GTT TransAtlantic cable – which runs between Dublin, Ireland and Halifax, Canada, and the Hibernia express cable running between Brean in the UK, County Cork, Ireland, and Halifax are at risk. The court said repairs on the cables can range from €600,000 to €1.4m per repair.
GTT & Co. representative Ciaran Lewis SC said the matter was urgent, saying the boats had failed to stop fishing following a number of incidents. The companies also claim the defendants' actions place the trawlers' crews in danger as the cables are charged and there is a history of vessels sinking having had their fishing equipment caught in subsea cables.
Darren Lehane SC for the fishermen said his clients were currently out at sea, and he was not in a position to give any undertakings to the court till they were able to speak with them. The defendants argue there is no basis in law that would allow a court to make such orders, which would prevent them from engaging in lawful fishing activities.
Justice Leonie Reynolds said that the matter would not be able to be heard until after the Easter vacation, and was adjourned to later this week when the judge hoped that the court would be in a position to fix a hearing date for the dispute.
Segment D was installed in 2001 and has an approximate length of 5,700km. The Hibernia Express cable runs 4,600km and was brought online in 2015.
During the 1980s several vessels, including the Gaylord, Mhari L, and Grey Flamingo, sank after their gear became fouled on subsea cables. In 1997 the Westhaven sank after snagging on an oil pipeline, resulting in four crew deaths.
In 2006, a Canadian fisherman aboard the Realice, snagged its nets on a fiber-optic cable. Thinking that the cable was non-functioning and wanting to free the gear, the skipper raised the cable to the surface and cut it with a chainsaw.