Guam-based telco GTA TeleGuam has gained approval to build a new cable landing station (CLS).
GTA filed to build a new CLS in Inalåhan on the southeast of the island in May.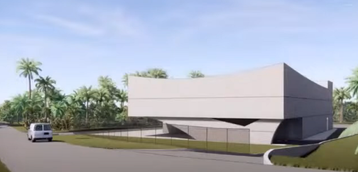 The Guam Daily Post reports the Guam Hybrid Land Use Commission approved a conditional use permit for TeleGuam for the project last week.
The project site is on the corner of Belen Avenue and Route 4/Chalan Canon Tasi, an 8,476 square meter (91,235 sq ft) plot located a short distance from Inalåhan Bay.
The two-story building will total around 19,440 sq ft (1,800 sqm). Though the site will have a small amount of server space, it will be largely unmanned.
The US-owned island is the current or planned landing point for more than a dozen cables, yet there are currently no landing points on the south or eastern portions of the island.
During the council meeting, the company said it aims to provide an eastern landing site as an alternative to the five current western cable landing sites on Guam. It's unclear at this point if GTA has any agreements to land upcoming cables at the new site.
Upon completion, the proposed landing station will allow GTA to bring up to six new fiber-optic cables onshore, "expanding the existing telecommunications network between Asia, Australia, Hawaii, and the US mainland," GTA said in its presentation.
GTA was founded in 1950 and today is owned by Huntsman Family Investments, the private investment platform for the Jon M. Huntsman, Sr. family.
GTA has several landing stations & data centers on the island. GTA broke ground on a new CLS and data center in Tamuning on the north of the island in October 2022. The new Alupang data center will span two stories, offering 4MW of capacity across 31,000 sq ft (2,875 sqm).
Guam is currently the landing point for 11 subsea cables, and another four are due to land on the island in the coming years. As well as GTA, Tata operates one CLS on the island, and AT&T has two.