A Connecticut town has declared a one-year moratorium on large data centers being developed while it establishes regulations for the industry.
The CT Examiner reports the Groton Planning and Zoning Commission voted this month to place a one-year moratorium on large data centers, giving the commission time to decide on how best to regulate the businesses. The moratorium will put a halt to all applications for data centers larger than 5,000 square feet.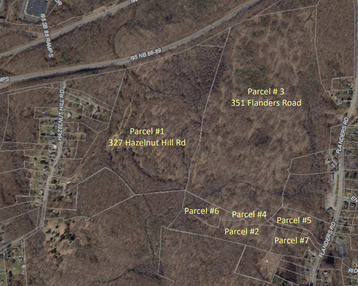 The Planning and Zoning Commission applied to institute a temporary moratorium on data centers and revise the definition of a telecommunication facility, while providing a specific definition of a data center. They were previously defined as telecommunications facilities under the town's zoning regulations.
Horsley Witten Group has been engaged to start developing data center regulations and will research data center impacts. So far the company has recommended limiting data centers to light industrial zones, and regulating data centers that are 10,000 square feet or larger.
In a memo to Groton Assistant Planning Director Deborah Jones, Zvingilas suggested that the moratorium should only apply to data centers of "significant size," to avoid inadvertently stopping modifications or maintenance to smaller data centers used for government operations or "normal business use."
"The concern was that definition could easily apply to the servers down at town hall and prohibit changing out a server or adding another server, as well as other small businesses," Jones said.
Town Manager John Burt said he agreed with the moratorium: "I agree that it's important to take their time to make sure there are sound rules in place to protect any of our residents should a data center request to locate here in the future," he told The Day.
In March 2021, Gov. Ned Lamont signed a law to offer tax incentives for data center developments in the state to encourage more developers to move in.
Subsequently, last year saw Groton approve a Data Center Host Municipality Agreement with GotSpace Data Partners to develop a data center in the town, though the company seemingly ran into trouble and is yet to begin work. Its former CEO then formed a new company and sought to develop a facility elsewhere in the town, only for officials to reject the proposal.