IP3 and Green Energy Partners have formed a joint venture to work on the Surry Green Energy Center (SGEC) in Surry County, Virginia.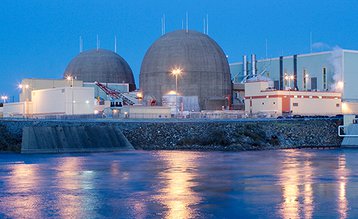 The SGEC was first announced in April 2023, with Green Energy Partners purchasing 641 acres of land next to Dominion Energy's Surry Nuclear Power Plant, which houses two 800MW pressurized water reactors.
The two companies are planning to develop between 20 and 30 green data centers, plus a fleet of four to six small modular reactors to generate hydrogen fuel to provide backup power to Virginia's grid.
If all goes according to plan, the future power supply will be able to support the regional government agencies and military bases from Washington DC to Norfolk Virginia. The Surry Green Energy Center (SGEC) is hoped to bring more than 3,000 jobs to the county.
IP3, a US-based nuclear power provider, will handle the project development, financial structuring, and funding solutions for the project using a phased approach.
Michael Hewitt, co-founder and CEO of IP3, said: "The Commonwealth of Virginia has developed a purposeful plan for their energy future. They are ready to harness the smart energy transition to create jobs for Americans and set an example for developing clean industrial zones.
"Infrastructure investment needs to be radically reoriented. The combined expertise of GEP and IP3 will access private capital markets to help Virginia's energy sector become a model for an era of American energy sovereignty."
"For nearly fifty years, we have delivered positive growth for Virginia. Today, we see a clear path to clean power that reinforces America's national security and supports a carbon-free future," added Mardedk Andrews, CEO of Green Energy Partners. "GEP and IP3 offer a powerful partnership to pioneer an America-first solution for low-carbon energy security."
Green Energy Partners is a Virginia-based company that has developed more than 15,000 residential and industrial lots in Loudoun County, Virginia, and focuses on data centers and green energy production
Virginia has the largest data center market in the world, processing over 70 percent of the globe's Internet data. The state is saturated with data centers across the board and is particularly populated in the Loudoun, Ashburn, Fairfax, and Prince William counties among others. Data centers consume around 25 percent of Virginia's energy.