Amazon Web Services (AWS) is planning another data center campus in the Manassas area of Virginia's Prince William County.
InsideNoVa reports Amazon Web Services is working on plans for a three-building, approximately 250,000-square-foot (23,225 sqm) data center complex on Dean Drive/Nokesville Road, just south of the Wellington Road and Route 28 intersection. The plans also include a new substation.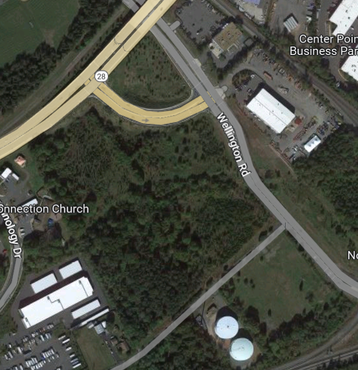 AWS reportedly purchased two vacant parcels at 9720 Dean Drive and 9811 Nokesville Road in 2021 for a combined $6.6 million. According to the City of Manassas Commissioner of the Revenue's Real Estate Assessment Information Site, AWS also owns 9967-9977 Nokesville Road, all acquired in 2021 for a collective $8.15 million.
InsideNoVa reports the company's plan is under site plan review right now, and once it gets approval will move on to building plans.
AWS is also planning a large campus further north on 5945 Wellington Road: the company submitted two special-use permit requests for a roughly 2.2 million sq ft campus on about 117 acres late last year.
The company is proposing two three-story buildings at 100 feet tall with 435,000 sq ft each (40,400 sqm), two three-story buildings at 100 feet tall with 375,000 sq ft (34,850 sqm) each, and two two-story buildings at 75 feet tall and 268,000 sq ft (24,900 sqm) each. Amazon plans to build two electrical substations on 4.5 and 5 acres.
AWS acquired nearly 58.5 acres at 5845 Wellington Road in Gainesville for $87.8 million in June 2022, following the acquisition of 58.5 acres at 5945 Wellington Road for $52.4 million in April 2021.
Further west, AWS last year filed for permission to rezone 59.6 acres at 11479 and 11540 Nokesville Road in Bristow to allow for data center development. The project, known simply as 'Bristow Campus', would see two three-story data center buildings constructed – each spanning a total of 450,000 sq ft (41,800 sqm) – along with a substation.