Google and its contractor Modis Engineering have lost an unfair labor case, and the company has reinstated a previously suspended employee Shannon Wait, and acknowledges workers at the data center can unionize and discuss salaries as they see fit.
"This is a huge win for Shannon, a huge win for TVCs [temps, vendors, or contractors], and a huge win for our union," said Parul Koul, the executive chair of the Alphabet Workers Union. "Within weeks of announcing our union, we were able to help a member who came to us after being suspended get her job back. Now, in our third month, we've forced Google and its subcontractor to remind all workers at this center that they cannot trample on their rights. We could do that because we organized together and knew the law."
For more breaking data center news, features, and opinions, be sure to subscribe to DCD's newsletter
A win for AWU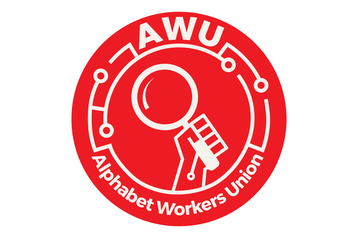 In February, the newly-formed Alphabet Workers Union filed an Unfair Labor Practice against Google data center services subcontractor Modis Engineering. The Union alleged that Modis and parent company Adecco was engaging in unfair labor practices by prohibiting employees from discussing wages and that an employee was suspended from Google's Moncks Corner South Carolina data center for doing so.
Elisabeth (Shannon) Wait was suspended after complaining on behalf of herself and other workers about conditions at the data center, including the prohibition on discussing salaries and a refusal by management to replace damaged water bottles for workers.
According to the AWU and the CWA Union, a recent National Labor Relations Board (NLRB) settlement means Google and Modis must post strongly worded notices informing all workers at the Moncks Corner data center that Wait's suspension has been fully rescinded, removed from her personnel file, and will not be used against her in any way.
The settlement notice also says that the workers have the right to discuss working conditions and organize with their colleagues and that the companies will not tell employees that they cannot discuss bonuses with other employees or that they are not allowed to be in a union because they work for a Google contractor.
"I'm ecstatic at this settlement, it's a huge win for me and all contract employees at Google and other Alphabet companies," said Wait. "It's far too easy for contractors like Modis to make us believe that we aren't allowed to publicly discuss our working conditions or join unions, and Alphabet and Google turn a blind eye to this gaslighting. Now, because I had the support of my union to call them out on it, they'll be forced to inform us all of our rights."
Supported by the Communications Workers of America, Google employees formed the AWU in January 2021 following a series of protests by Google employees on issues such as defense contracts, oil contracts, work for repressive regimes, and payments to former executives accused of sexual harassment.