More than 200 Google staff have set up the Alphabet Workers' Union, which aims to ensure a fair wage and combat abuse and discrimination at the tech giant.
The union is supported by the Communications Workers of America, and follows a series of protests by Google employees on issues such as defense contracts, work for repressive regimes, and payments to former executives accused of sexual harassment. The new AWU will be open to all employees and contractors at Google or any other subsidiary of its parent Alphabet. AWU will have dues-paying members, an elected board of directors, and paid organizing staff. It was announced in an op-ed in the New York Times, by Parul Koul and Chewy Shaw, executive chair and vice-chair of the new body.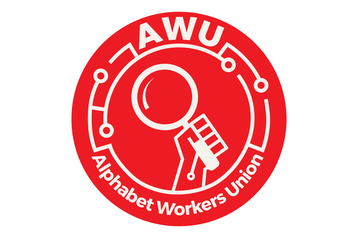 Remember "Don't be evil"?
"For far too long, thousands of us at Google — and other subsidiaries of Alphabet, Google's parent company — have had our workplace concerns dismissed by executives," say Koul and Shaw in the op-ed. "Our bosses have collaborated with repressive governments around the world. They have developed artificial intelligence technology for use by the Department of Defense and profited from ads by a hate group. They have failed to make the changes necessary to meaningfully address our retention issues with people of color."
20,000 Google employees protested in November 2018, over reports that Android founder Andy Rubin had been paid $90m to hush up claims of sexual misconduct. In 2019, numerous Google staff signed petitions and open letters complaining about the company's involvement in systems for the Customs and Border Protection (CBP) agency which was committing "human rights abuses" amongst Mexican migrants, as well as its work to help oil companies exploit more fossil fuels. In 2018, Google withdrew from the US military's JEDI project, after previously canceling Project Maven, a bid to use AI to enable US military drones to recognize targets, due to staff complaints.
Although Google has said it is listening, in December 2020 it fired Timnit Gebru, a well-respected AI researcher, who expressed exasperation over the company's hiring policies, and over white bias in AI systems. "Your life starts getting worse when you start advocating for underrepresented people. You start making the other leaders upset," she had said, in an email seen by the New York Times.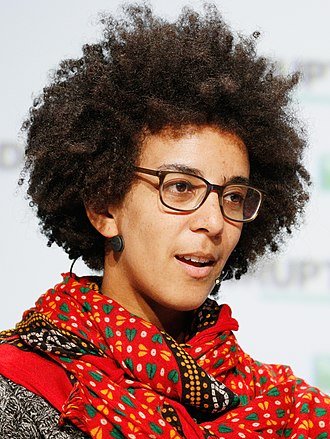 "This union builds upon years of courageous organizing by Google workers," said Nicki Anselmo, program manager with AWU. "From fighting the 'real names' policy, to opposing Project Maven, to protesting the egregious, multi-million dollar payouts that have been given to executives who've committed sexual harassment, we've seen first-hand that Alphabet responds when we act collectively. Our new union provides a sustainable structure to ensure that our shared values as Alphabet employees are respected even after the headlines fade."
The union is part of a Communications Workers of America project to unionize tech workers, called CODE-CWA (Coalition to Organize Digital Employees) project. "We are glad to welcome the Alphabet Workers Union as members of CWA Local1400," said CWA Local President Don Trementozzi.
Half of Google workers at Alphabet companies are hired as temporary staff or contractors, and some workers at subcontractors only won a $15 minimum hourly wage, parental leave, and health insurance after an employee outcry, say Koul and Shaw. The company has also had a policy of "forced arbitration" behind closed doors, for cases of alleged sexual harassment, which was only ended after the November 2018 protest.
As well as the US government contracts, Google took on Project Dragonfly, a bid to make a censored search engine for the Chinese government. Years back, when it was a much smaller company, it had the motto "Don't be Evil," but that has now been removed from its mission statement.
"Workers who have organized to stop these trends have been met by intimidation, suppression, and blatantly illegal firings, as recently confirmed by the National Labor Relations Board," according to the AWU press release. "Instead of listening to workers, Google hired IRI, a notorious anti-union firm, to suppress their organizing. The only tactic that has ensured workers are respected and heard is collective action."
Alphabet's director of people operations, Kara Silverstein, said in a statement: "We've always worked hard to create a supportive and rewarding workplace for our workforce. Of course, our employees have protected labor rights that we support. But as we've always done, we'll continue engaging directly with all our employees."