Thirty percent of all employees at Google's data center construction site in Baudour have been banned from accessing the site after inspections revealed that subcontractors failed to issue the 340 workers with lawful documentation, according to French-speaking public broadcasting company, RTBF.
Two weeks ago, Hainault's employment auditing body found 115 people - mainly from Romania and Bulgaria, but employed by British companies - were either working on the site with falsified detachment documents, or without any at all.
Tut tut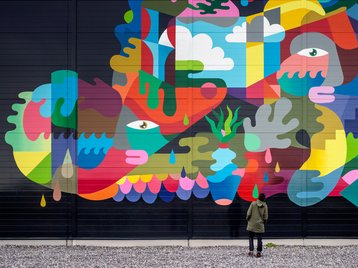 Detachment documents attest that a person is working abroad for a temporary, predetermined period of time, and in doing so is complying with local employment laws, and paying the right social security contributions to both his or her country of origin and to the country in which he or she is working.
Then, another visit last week found that an additional 225 employees - British and Hungarian, for the most part - did not have detachment documents either.
Upon questioning by the auditing team, a number of workers were found to be unaware of their status - whether or not they were self-employed - with some reporting that they merely receive (and presumably comply with) orders.
Google denied any knowledge or legal responsibility for the workers' lack of appropriate paperwork.
The company's spokesperson for Belgium, Michiel Sallaets, issued the following statement:
"We instructed ISG, our main contractor for construction work, responsible for all workers on the site, to the social inspection services their full cooperation and to resolve any problems as promptly as possible. Google has provided its suppliers with a clear code of conduct, legally binding them to respect all local current rules and regulations. It is important for us that this issue is addressed."
Workers' electronic access badges have now been blocked, and their employers - ISG subcontractors - have been required to issue detachment declarations for all of them.
The company announced the €250 million investment on its Saint Ghilslain campus, near Mons, earlier this year. The data center being built is the company's third data center in Belgium.
Incidentally, the campus is close to the HELHa University, host to the world's first Master's in data center engineering, as well as the practical sessions for the first Bachelor's degree in the same subject - both of which which Google supports.