In the first quarter of 2020, Google Cloud saw revenue rise 52 percent to $2.8bn.
The division's success, along with a 33.5 percent rise in YouTube revenue, helped Alphabet beat analyst expectations after its core ad revenue took a hit during the Covid-19 pandemic. In March, search and display ad revenue dropped more than 10 percent.
But, despite the growth of its cloud services, Google reiterated a previous commitment to "recalibrate" investment in areas including data centers.
Nothing can stop Google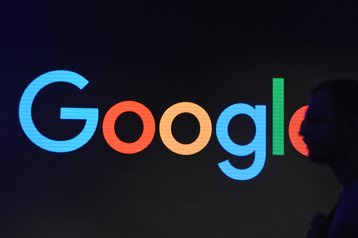 The cloud division includes Google Cloud Platform as well as its G Suite productivity and collaboration tools and other enterprise services, with an individual breakdown of revenue not given. "Once again, the growth rate of GCP was meaningfully higher than that of cloud overall," CFO Ruth Porat said in an earnings call (via SeekingAlpha).
"GCP growth was led by our infrastructure offerings in our data and analytics platform."
Porat said that the company would eke out greater savings in its cloud spend by improving server efficiency. "In terms of technical infrastructure, we expect a moderate reduction to our forecast relative to the beginning of the year, given the impact of Covid-19 on data center construction delays, as well as the benefit of our ongoing focus on server efficiency."
The crisis is proving an opportunity for the company, CEO Sundar Pichai said, with other - less fortunate - businesses reevaluating their own costs, including that of data centers.
"Cloud is an obvious area, every company has been thinking about digital transformation. But they are asking the questions deeper. For example, if you have data centers, there are fixed costs through something like this. And you learn going through moment like that and you're thinking about the opportunity harder."
Alphabet's revenue across all its myriad divisions rose 13 perecent to more than $41 billion, with $6.84bn in profit, up 27 percent.