Google Cloud has launched a new 'Google Public Sector' subsidiary, with a focus on the United States.
The division will sell to federal, state, and local governments, as well as educational institutions.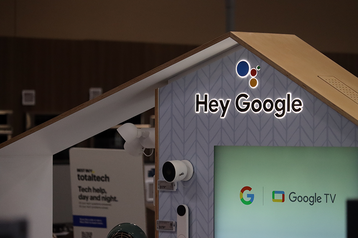 "This new division will operate as a subsidiary of Google LLC and will specialize in bringing Google Cloud technologies, including Google Cloud Platform and Google Workspace, to US public sector customers," Google Cloud CEO Thomas Kurian said.
The division will get its own CEO, however it launches without a permanent one. In the interim, Google Cloud Office of the CTO head, Will Grannis, will be the temporary CEO.
Joining Grannis at the new division are Google Cloud VP Lynn Martin; Cloud Public Sector Partner Ecosystem MD Troy Bertram; Jeanette Manfra, senior director of Global Risk and Compliance and former Assistant Director for Cybersecurity at the US Department of Homeland Security; Joel Minton, Google Cloud technical director for the Office of the CTO and former executive director of Login.gov at The White House; and Phil Venables, Google Cloud chief information security officer.
Google Public Sector will also have a separate board of directors, set to be named later this year.
"We believe Google Public Sector can and will play a critical role in applying cloud technology to solve complex problems for our nation—across US federal, state, and local governments, and educational institutions," Kurian said.