Google plans to build a 4.5 billion Danish Krones (US$690m) data center in Fredericia, Denmark.
The company acquired the site's 73.2 hectare (7,879,182 sq ft) plot of land for $9.86m back in June 2017, but at the time said it was still deciding whether to build a data center. Several months later it followed the purchase with the acquisition of another 131 acres in Denmark.
Speaking to DCD at our London event earlier this month, Google's VP of data centers Joe Kava explained the company's approach: "More often than not, we're looking at multiple sites in the same region. And we'll run them all in parallel and typically one or two of them winds up being the best option for us."
Green Google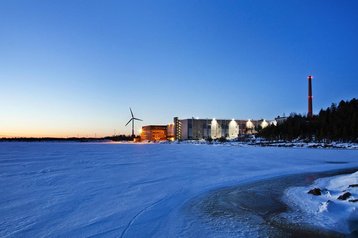 Google's Danish business said that it expects to employ 150 to 200 staff at its data center when it opens in 2021, and 1,450 jobs per year in construction before that.
The company also said it would actively pursue new green investment opportunities in Denmark, and that it is evaluating a number of projects within onshore and offshore wind energy and solar energy, but did not name specifics.
Back in 2017, Google signed a 12 year contract with a Norwegian wind farm, and this year it turned to three new wind farms in Finland to help power its European data center operations.
"Our value system is that we've committed to match 100 percent of all of our consumption worldwide with an equal amount of renewable energy purchases," Kava told DCD.